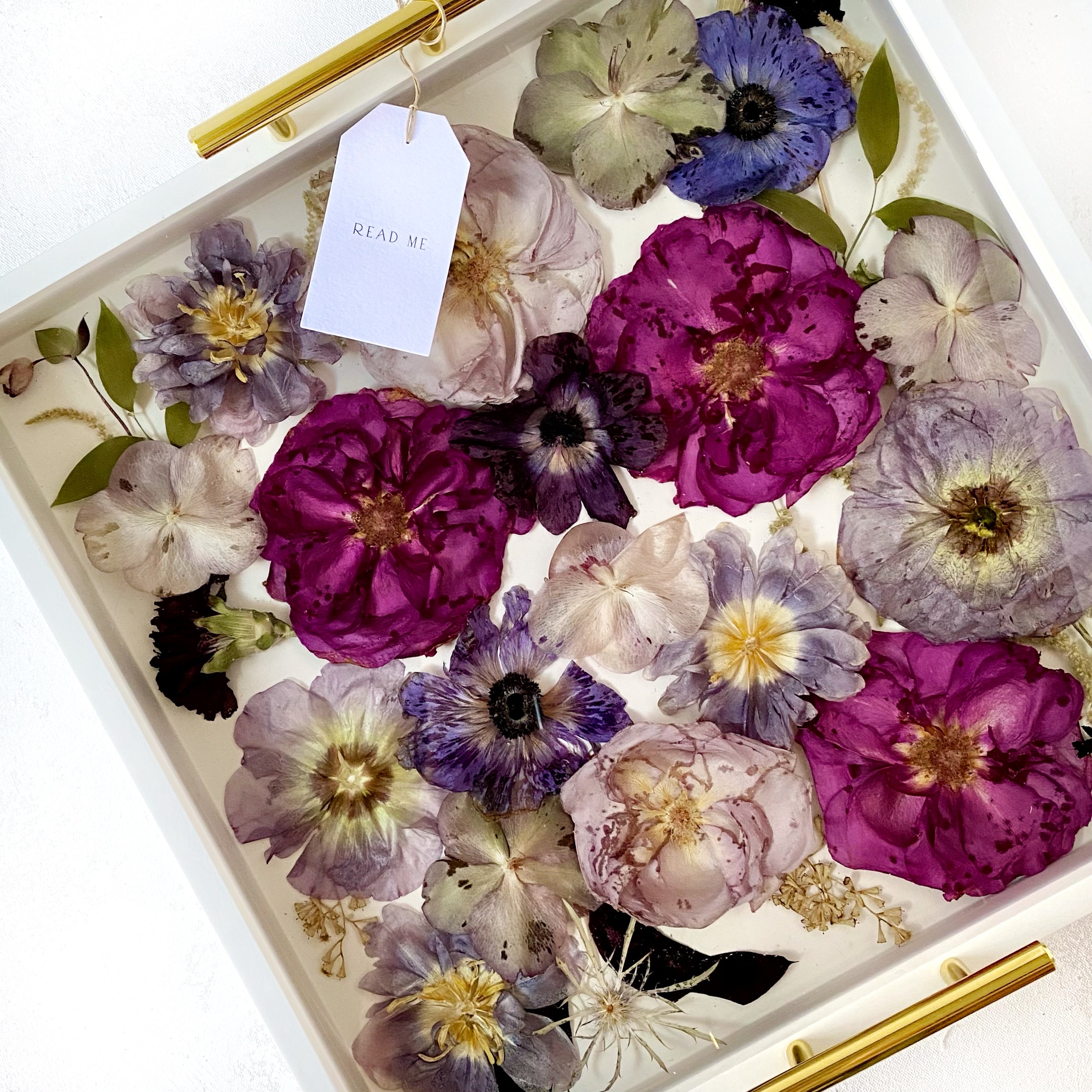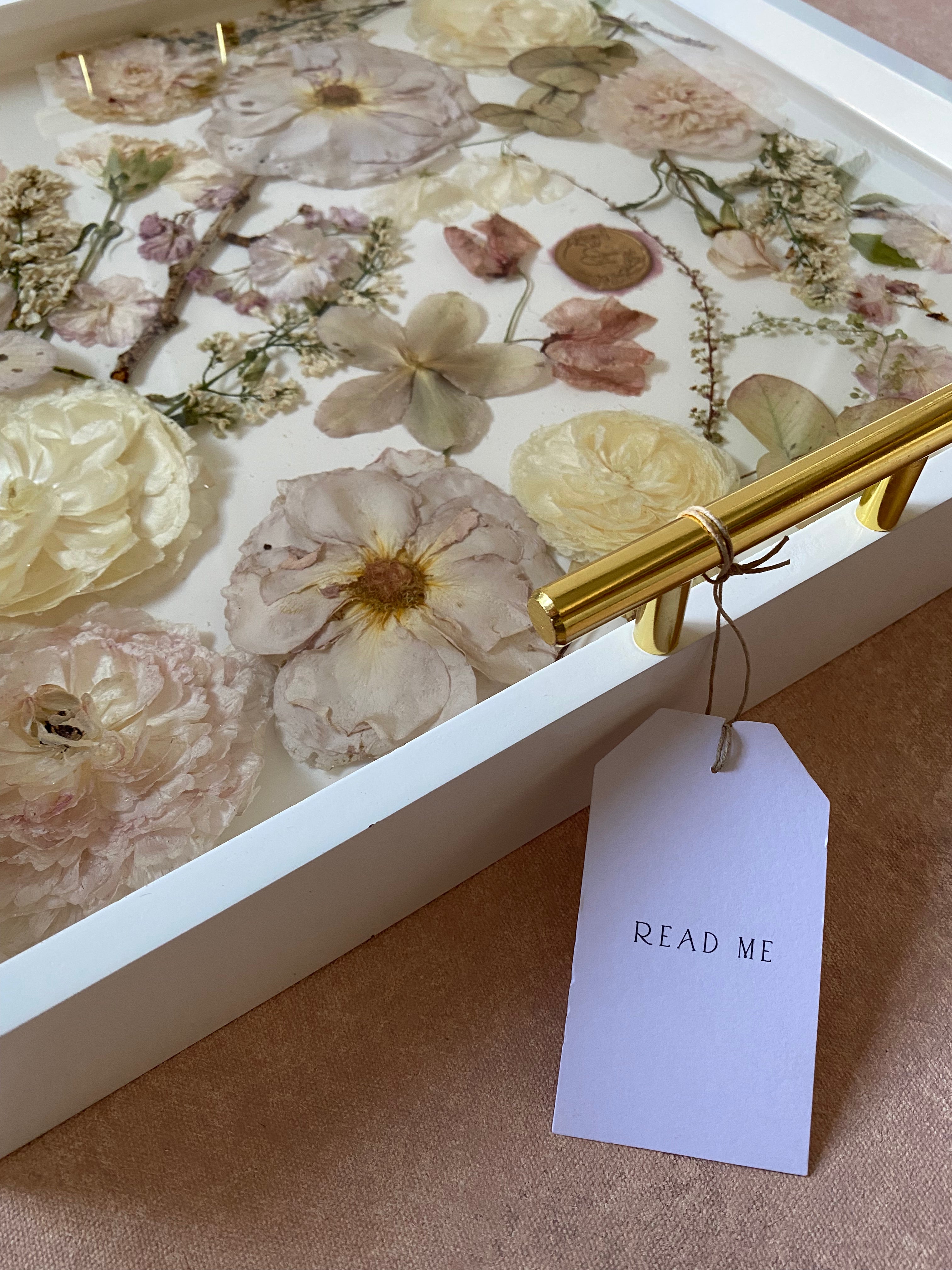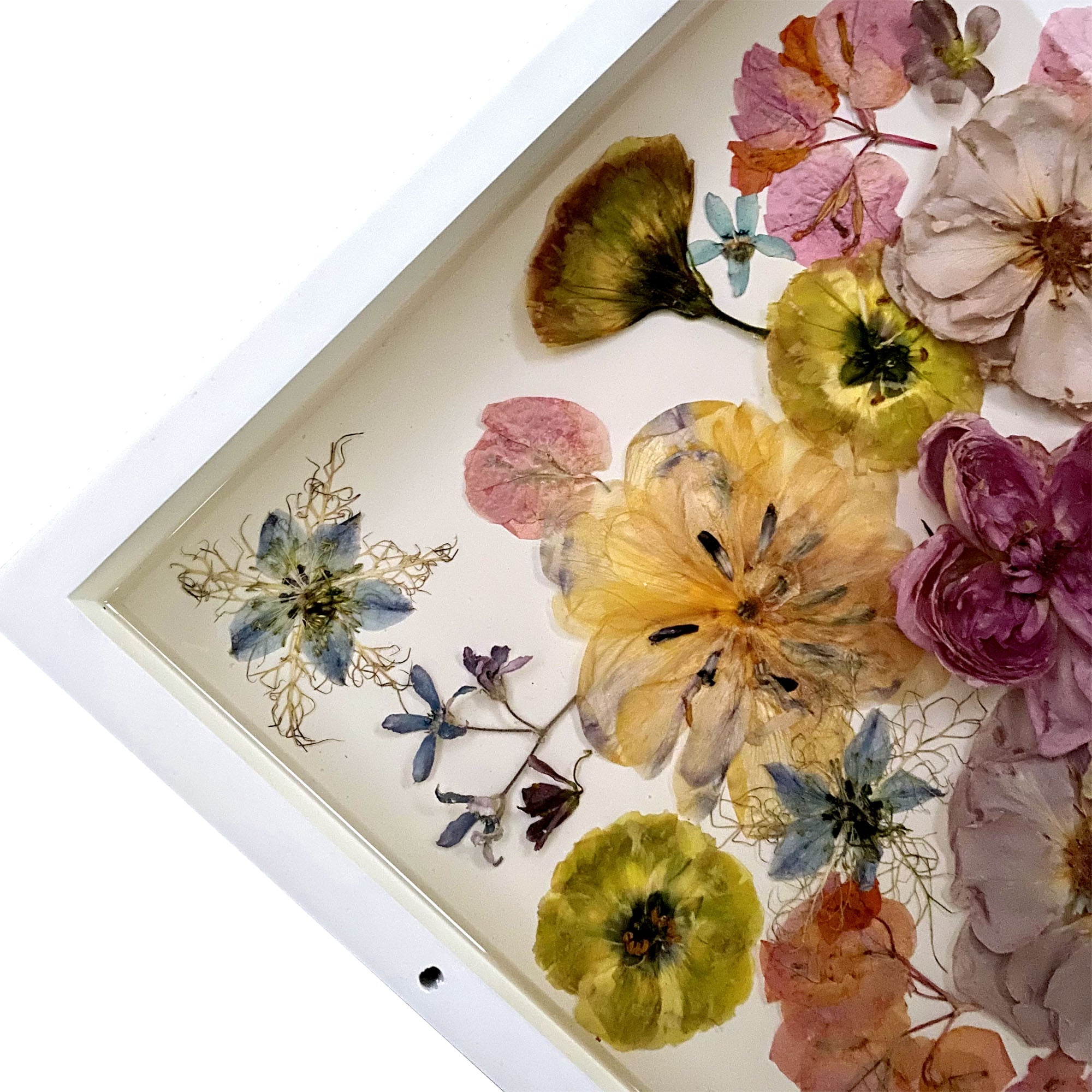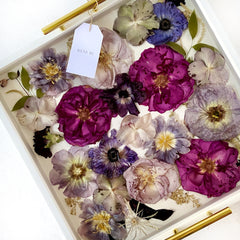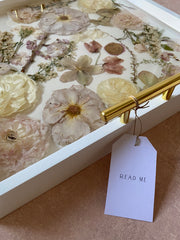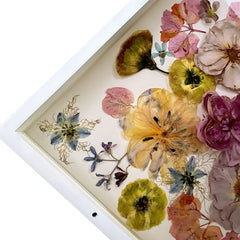 Decorative Tray
Out of stock
custom orders require a reservation
Your flowers, served with love forever. With a combination of pressed and magically preserved petals, our unique custom decorative trays are a true labor of love that maintains the aesthetic of luxury art. 
Measures 16"x16", (white tray with gold handles included).
CONSIDERATIONS || REQUIRES FRESH FLOWERS TO BE PRESSED || Some blooms may be omitted due to sizing, and thickness, as some types of elements are not able to be pressed.