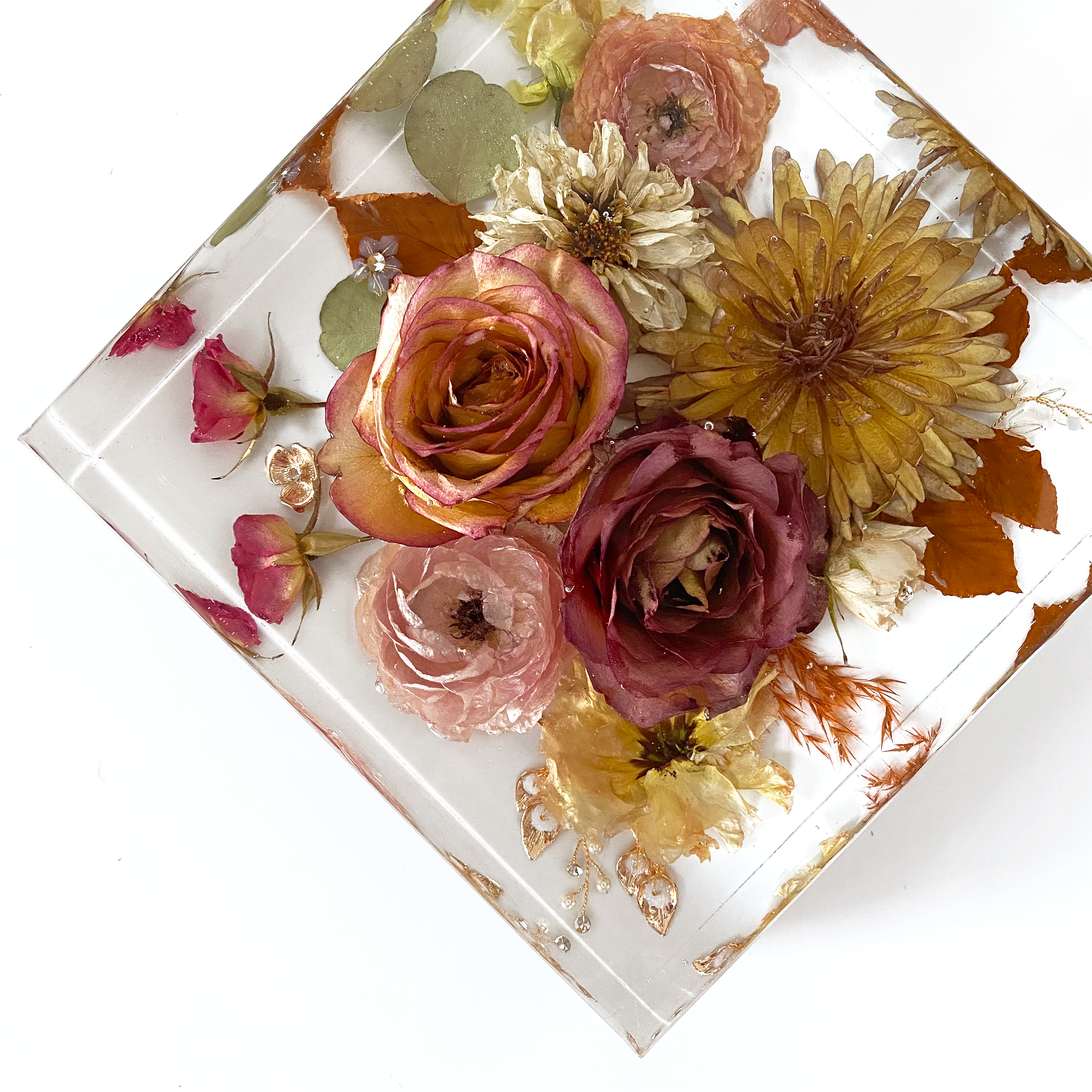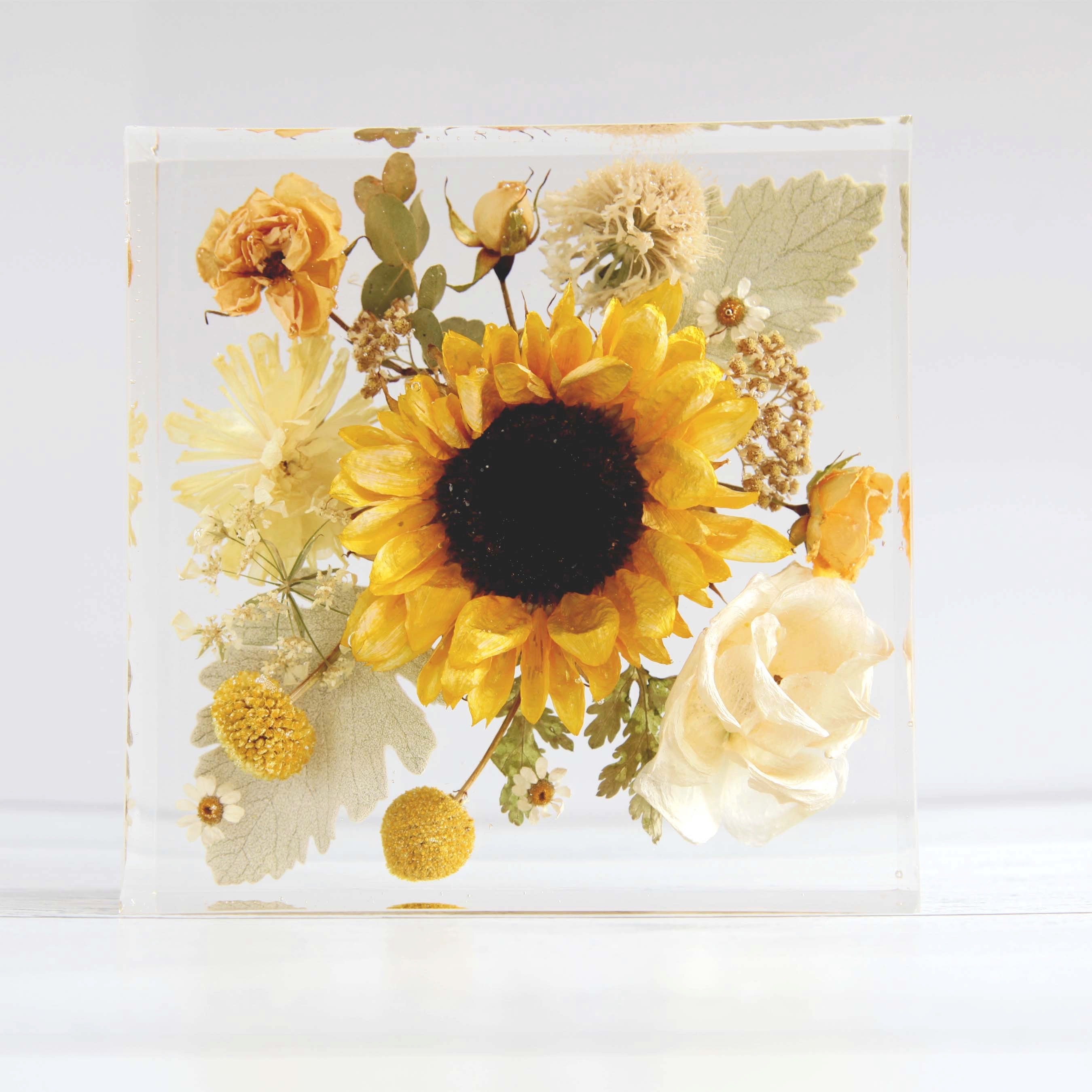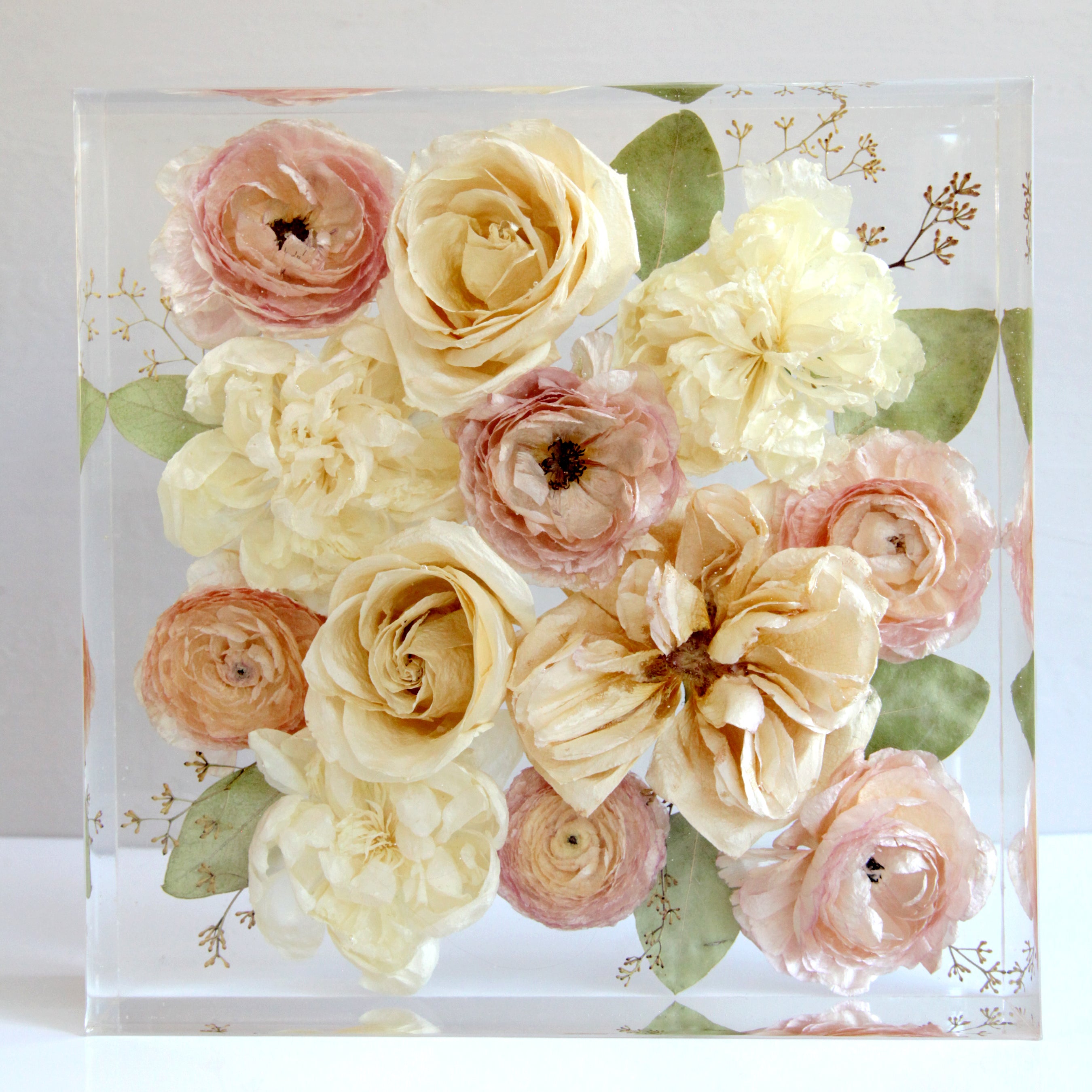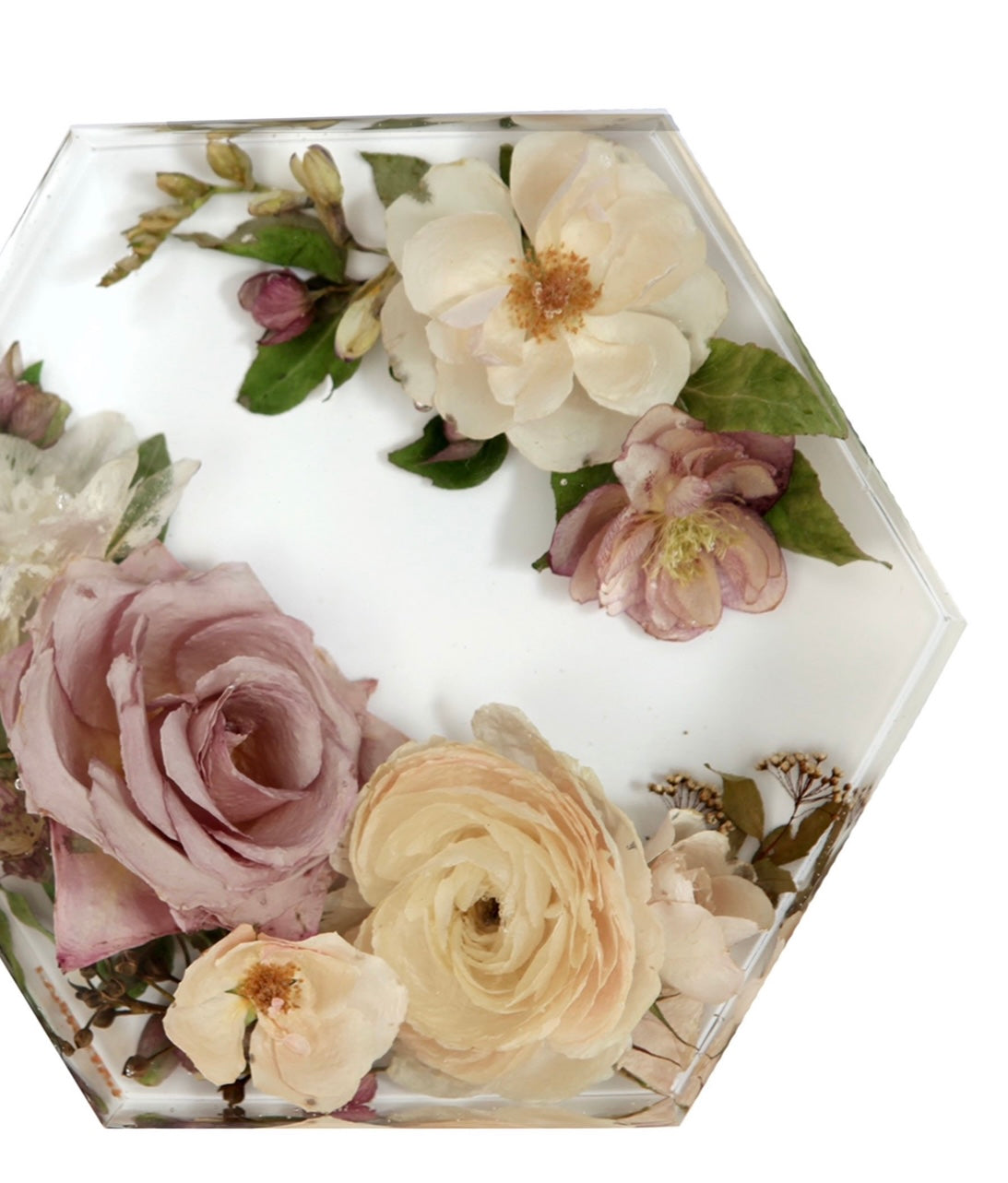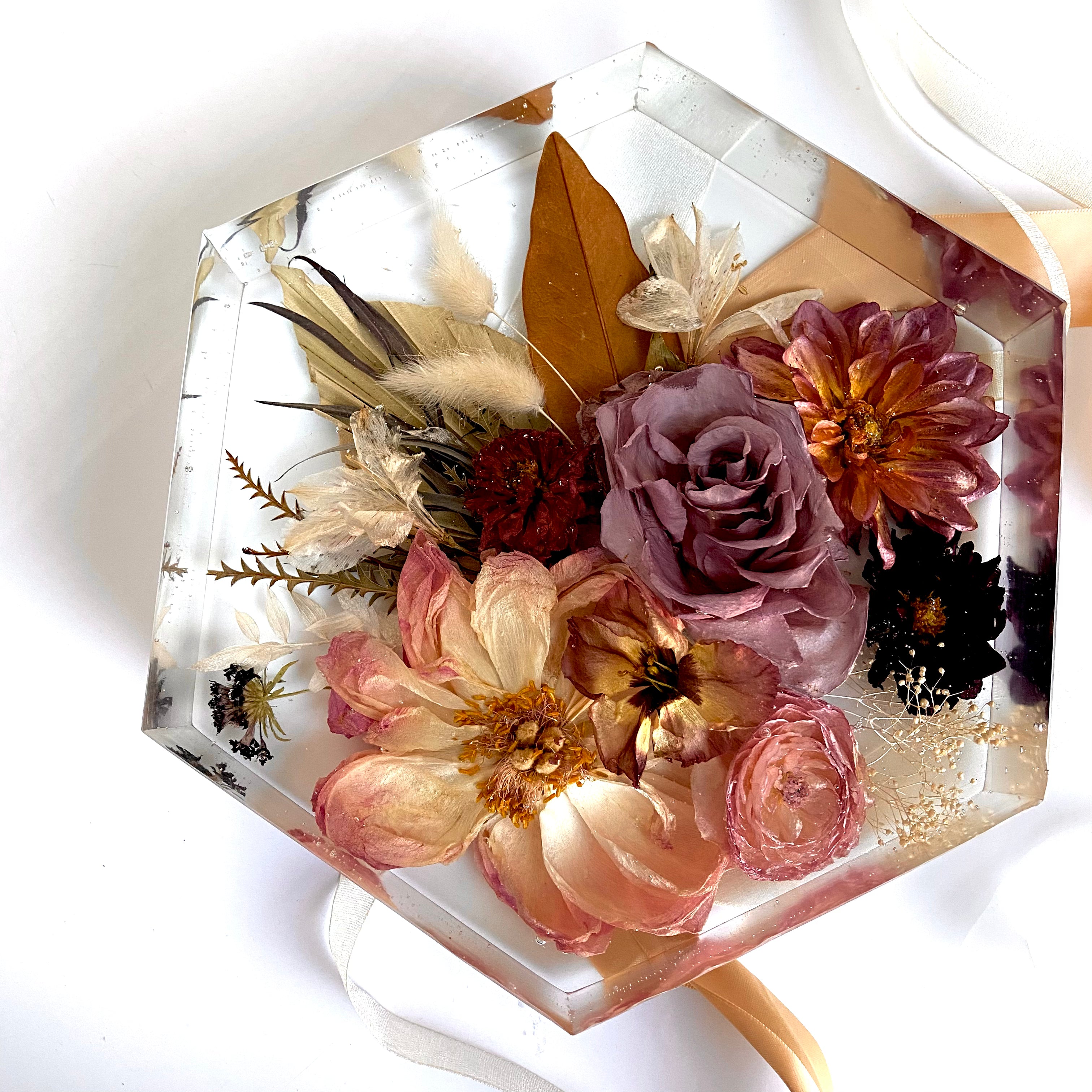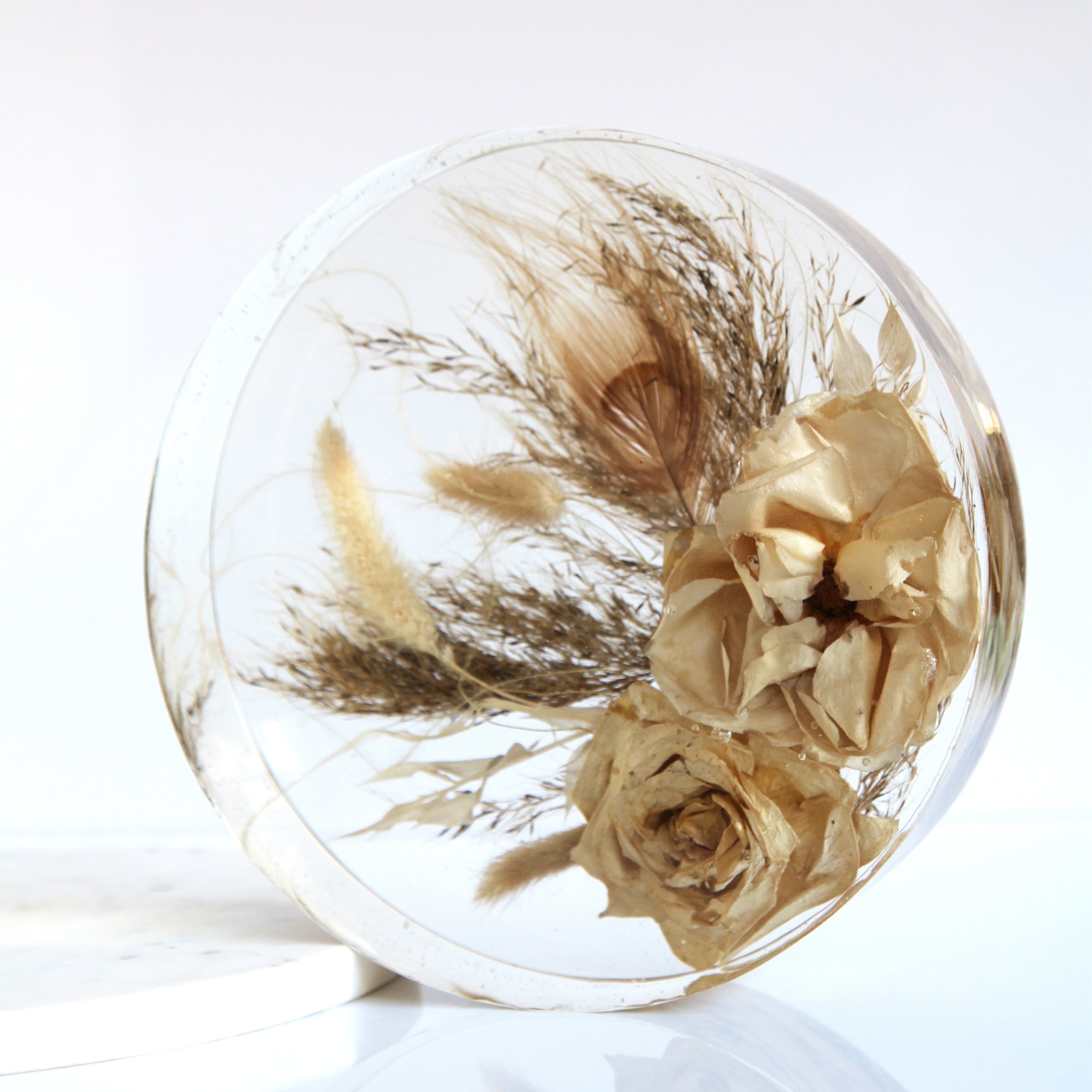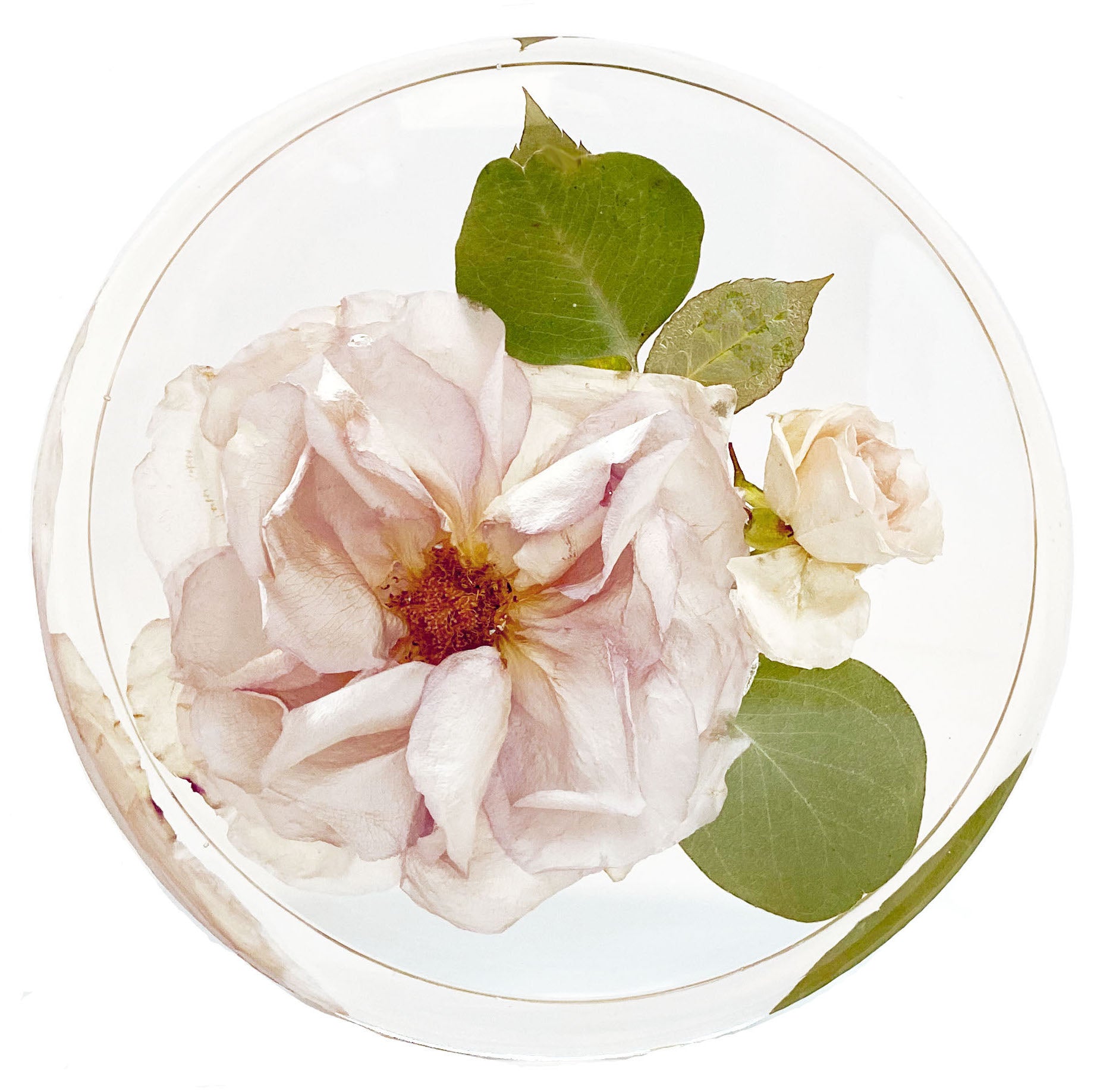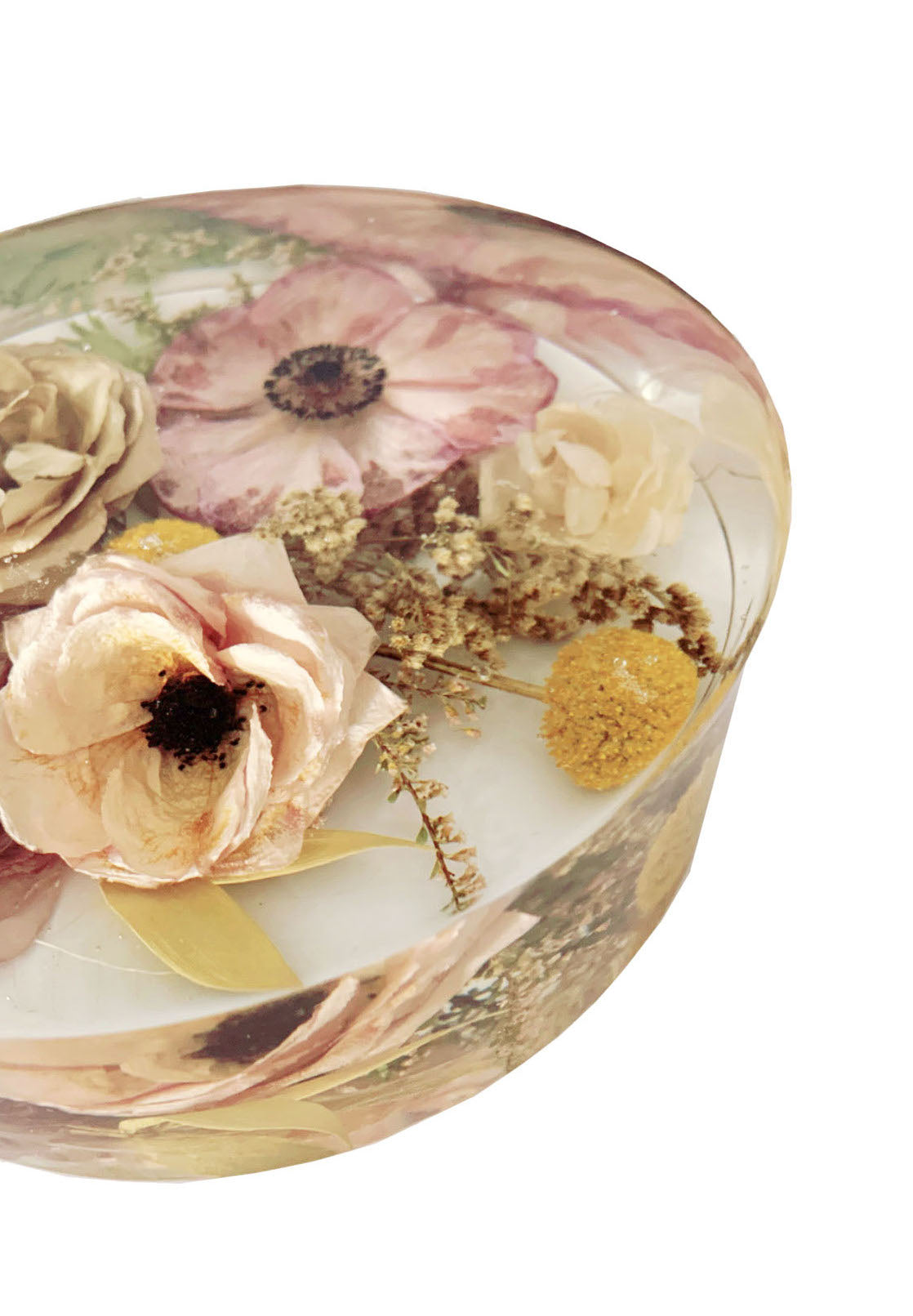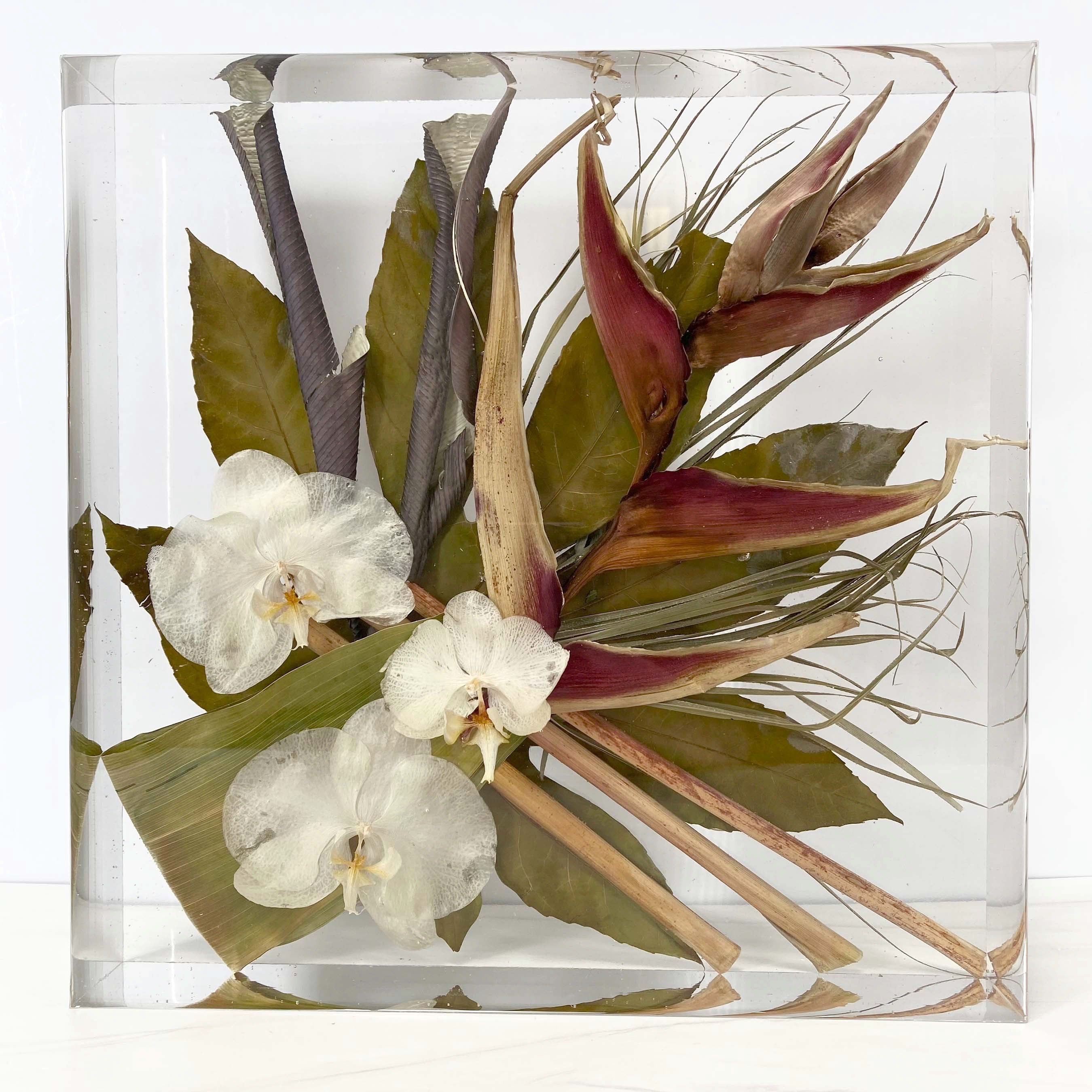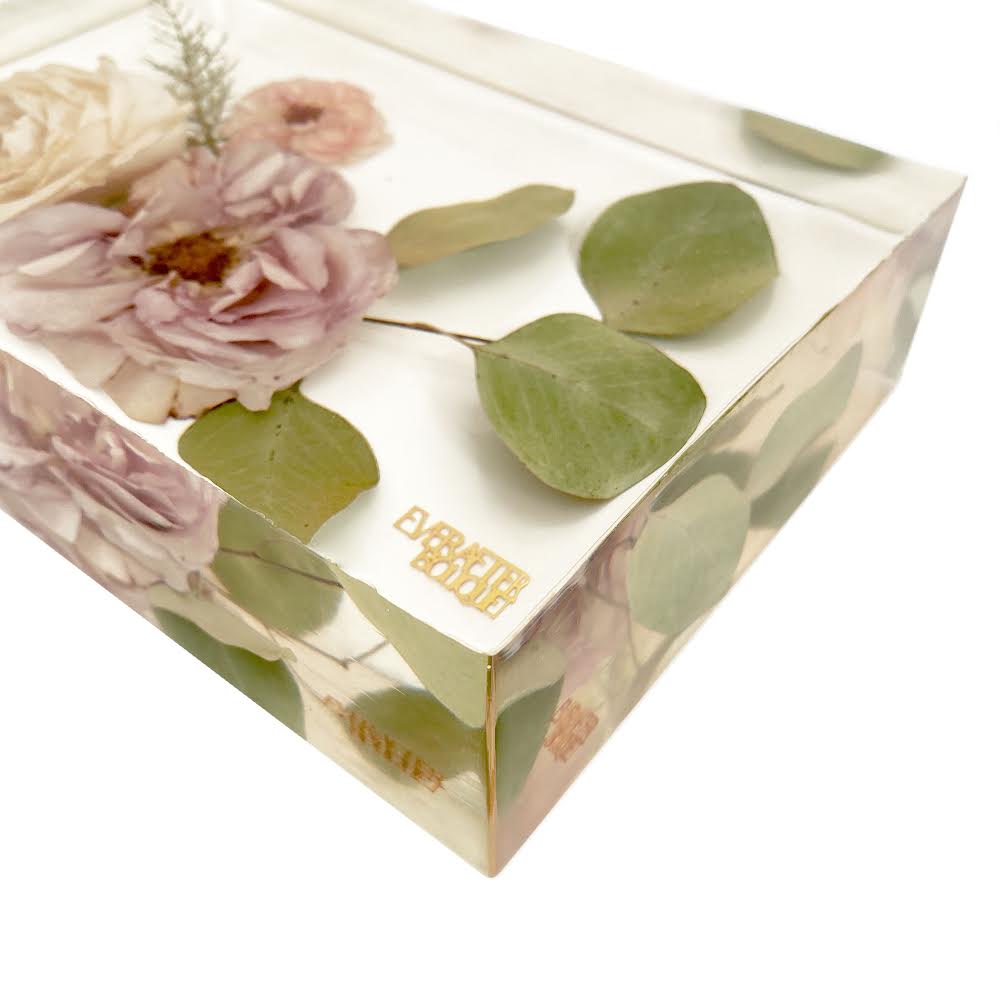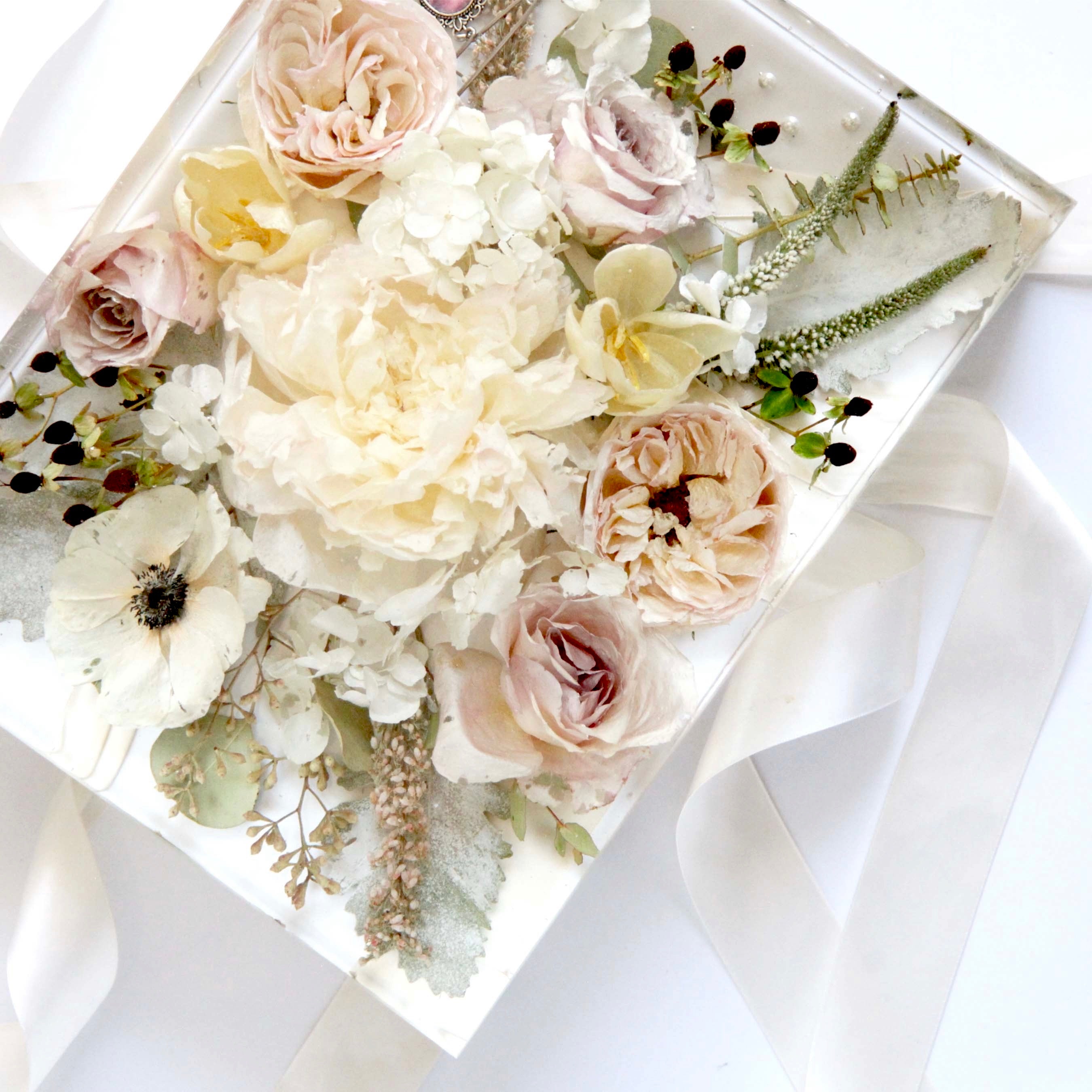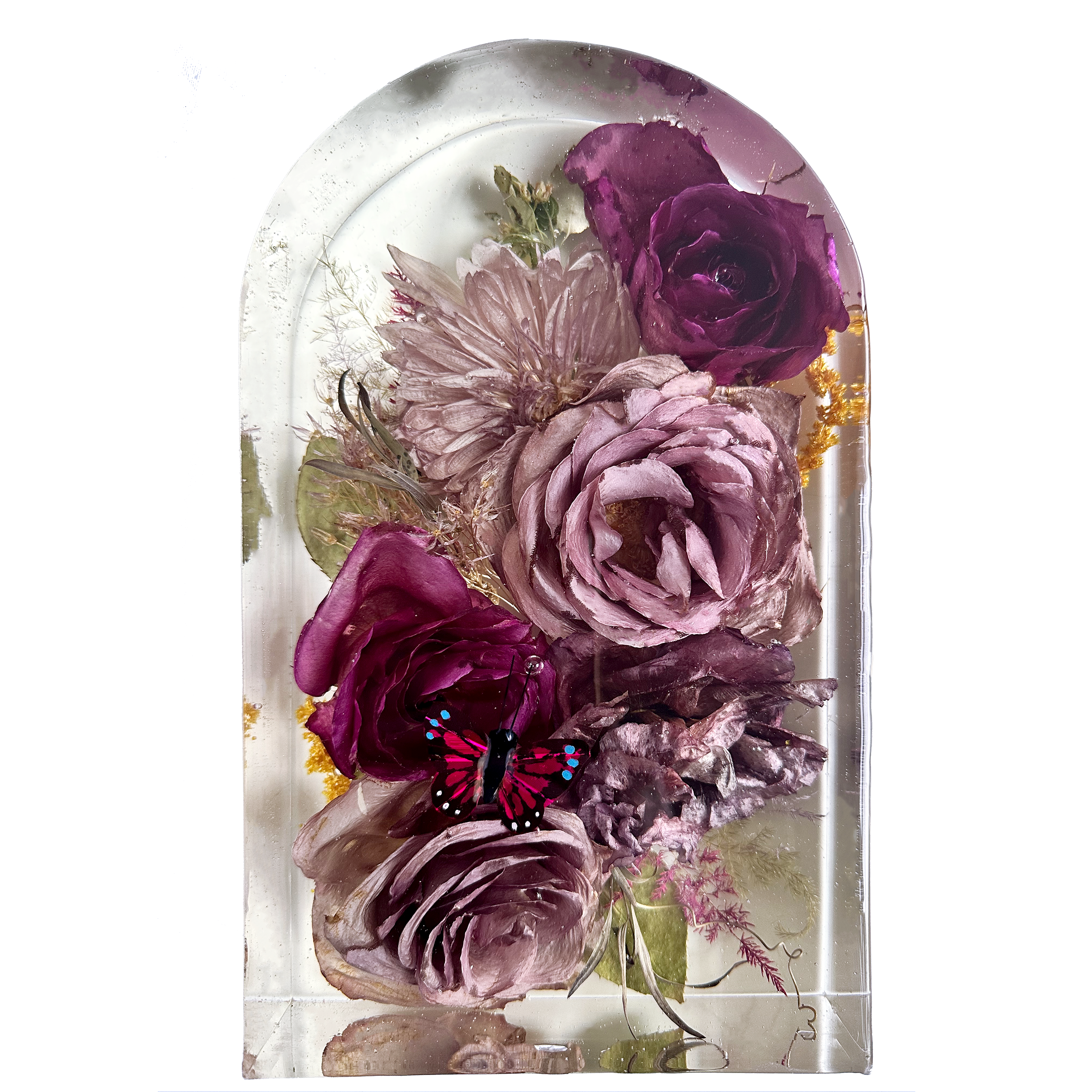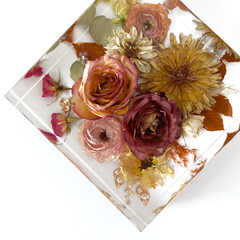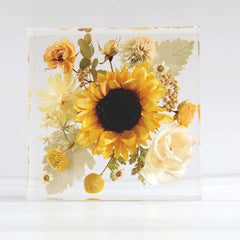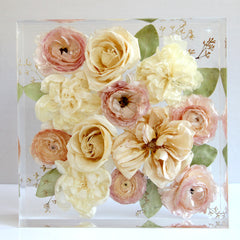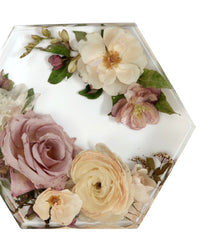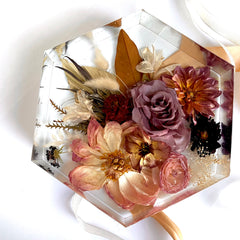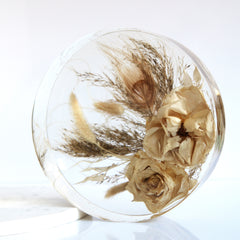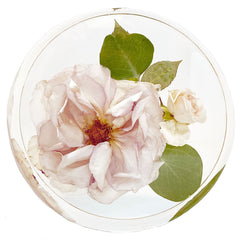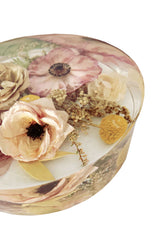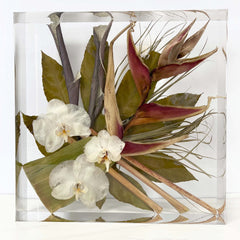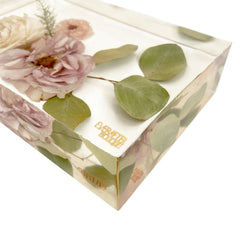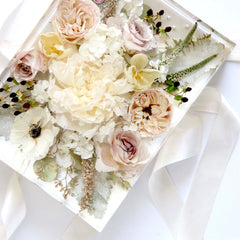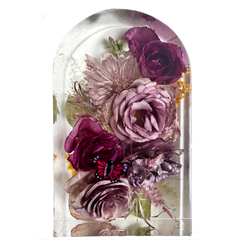 Bridal Artworks
Out of stock
custom orders require a reservation
6" || Preserves a couple of favorite flowers 

7-8" || Captures the essence of your bouquet 
9-10" || Showcase the majority of your blooms
12" || Display your bouquet in all its glory! 

POV✨The 12x12 block may be transformed into a functional DIY side table! Find your table legs of choice on Amazon for a beautiful statement piece in your home. 
CONSIDERATIONS ||  To make sure we're able to showcase all your favorites, please consider the size of your flowers. 

Depth varies on the size of flowers, approximately 2"-5".